2017-2018 Student Salute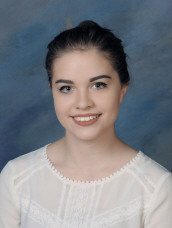 Phone:
Email:
Degrees and Certifications:
Hannah Hardinger

Fort Hill High School
GPA 4.3

Hannah is currently enrolled in AP physics, Honors historical research methods, and college level English, speech, biology I and II, and algebra. She is the leader of the editing and writing section of HRM and a member of the National Honor Society, student council, factions, the school's current events news service, and she works part-time at Rue 21. Hannah is also a Rotary Student of the Month. She plans to attend Allegany College of Maryland and then transfer to Case Western University. Hannah hopes to pursue a career as a dermatologist.