Contact Information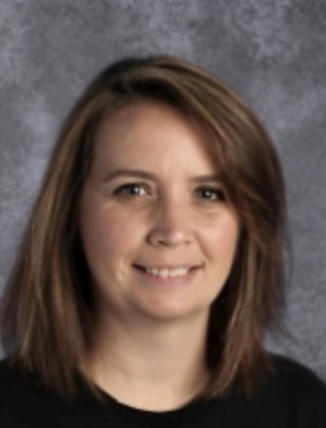 Phone: 301-759-2404
Email:
Degrees and Certifications:
Mrs.

Tracey Leonard

Supervisor of Health & Physical Education

The Supervisor of Health & Physical Education provides administrative and instructional leadership in the planning, coordination, implementation, and evaluation of effective health and physical education programs for grades PreK through twelve. This position also coordinates the Safe and Drug Free programs such as D.A.R.E. and CPR in schools. All matters dealing with AEDs and training for CPR & First Aid, including Epi-pens, are coordinated through this office.
Health & Physical Education
Allegany County Public Schools promotes and protects the inclusion of all students in Physical Education in grades Pre-K through Grade 8.

Course 711 - Physical Education is a required course for graduation. This course is designed to introduce students to a basic program of physical fitness, team sports, and individual lifetime recreational activities. Emphasis is placed on developing physical skills, acquiring knowledge of movement, rules, and promoting a positive self-image as related to social and emotional behavior.

Course 481 - Comprehensive Health Education is a semester course required for graduation. This course provides students with valid information about living a healthy lifestyle. The intent of this course is to help students incorporate decision-making skills, refusal skills, and goal-setting skills into several topic areas: Nutrition and Fitness, Personal and Consumer Health, Mental and Emotional Health, Disease Prevention, Drugs, Alcohol, and Tobacco, Family Life and Human Sexuality and Safety, and Injury Prevention. Additionally, students will have instruction and training for the American Heart Associations, Hands Only CPR program that includes the use of an AED.

Elective classes in high school provide students with the opportunity to develop individual and team skills for better health and fitness. Additional information regarding Physical Education can be found by clicking

HERE

.
Student Medications
IMPORTANT UPDATE: Please be advised that on school days when there is a delay, parents or guardians are responsible to administer medications at home at the regular scheduled times. The school nurse WILL NOT be permitted to give a child their medications if they are scheduled to be given before the delayed opening start time. When school is dismissed early, the school nurse WILL NOT be permitted to give medications that are scheduled after dismissal time. Please note that this applies to scheduled delays or dismissals as well as delays or early closures due to inclement weather.
Last Modified on August 4, 2022