Superintendent of Schools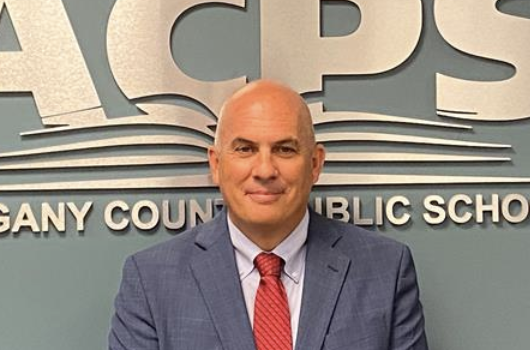 Phone: 301-759-2054
Email:
Degrees and Certifications:
Mr.

Jeffrey S. Blank

The Superintendent of Schools, as the Executive Officer of the County Board of Education, shall see that the laws relating to schools, the enacted and published bylaws, and policies of the County Board of Education are carried into effect.
State Superintendent Approves Appointment of Jeff Blank as Permanent Superintendent; Blank to Serve Four-Year Term Leading Allegany County Public Schools

At the February 2021 meeting of the Allegany County Board of Education, board members voted to request the removal of the interim label from Mr. Jeff Blank's title to appoint him as the next permanent superintendent of schools in Allegany County. Today, Maryland State Superintendent of Schools, Dr. Karen Salmon, approved this appointment. Mr. Blank's term is effective until June 30, 2025.

Blank, who is a graduate of Beall High School, attended Allegany College of Maryland and the University of Maryland for his undergraduate degrees, and received his Master's Degree from Frostburg State University in Administration and Supervision. He began his career as a math teacher in Prince George's County in 1987. His tenure in Allegany County began in 1988, also as a math teacher. Other positions he has held include a coordinating teacher at John Humbird Elementary School; Assistant Principal at both Washington Middle and Fort Hill High Schools; Assistant Supervisor of Transportation; and Chief Administrative Officer and member of the Superintendent's Senior Staff.

Mr. Blank is the son of Donald "Dutch" and Sally Blank. He resides in Frostburg with his wife, Leesa, and children Katie, Amie, Jacob, and Salee. He is also a member of the First English Baptist Church.