Service Stars
The high school Service-Learning Coordinators nominate a senior they feel has displayed exemplary attributes and dedication to the field of service within their school and community. These Service Stars also typically exceed expectations for their school district's service-learning graduation requirement and are excellent role models for other students. They go above and beyond in serving the community.

Below are the 2017-2018 ACPS Service Stars.
Samuel Arnone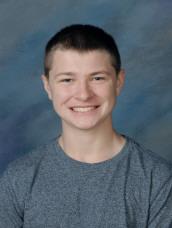 Phone:
Email:
Degrees and Certifications:
Samuel Arnone

Sam truly embodies the spirit of volunteerism. He has been volunteering at Bedford Road Fire Department since he was sixteen years old. During this time, he has completed his Firefighter I, Site Operations, and Instructional Collapse courses. He spends, on average, at least 32 hours a week at the Fire Department. Not only does he do this, but he also maintains a rigorous academic schedule and continues his volunteerism with various other activities in the community. His compassion and dedication is making a positive difference in the community now, and he plans to continue serving others by becoming a professional firefighter. He has selflessly dedicated himself to helping others and is making this world a better place to live. He is an outstanding young man who definitely deserves this award.
Umailla Fatima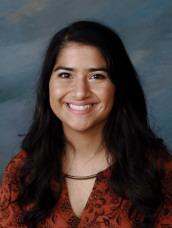 Phone:
Email:
Degrees and Certifications:
Umailla Fatima

Umailla has worked very hard in helping out our school and community. She has participated in the homeless sleep out and raised money for the Western Maryland Food Bank, she helped to plan the state convention for the Maryland Association of Student councils which provided leadership opportunities to over 800 students, and she helped with the breast cancer awareness campaign. She has put in countless hours in helping with fundraisers for various community organizations in addition to clothing and food drives.
William Burke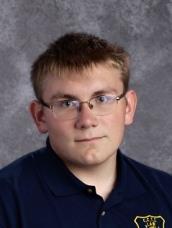 Phone:
Email:
Degrees and Certifications:
William Burke

As a Boy Scout for Troop 27 for the past four years, William has participated in more than 400 hours of service learning projects. He has volunteered at Potomac State College, Keyser High School, and several local churches as an usher. William has also contributed his time and talents to the Food Pantry, the Union Rescue Mission, and Special Olympics. His love and care for the environment is evident through the countless hours spent at Jennings Randolph Lake working to improve fish habitats, clear pathways, and improve the overall area. William plans to attend Allegany College of Maryland to continue his service to others by pursuing a career in law enforcement.
Chloe Wildman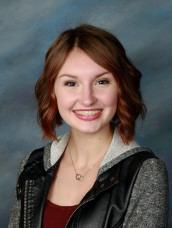 Phone:
Email:
Degrees and Certifications:
Chloe Wildman

Chloe Wildman demonstrates the concepts of responsibility and good citizenship through her many volunteer activities that have earned her over 850 hours of service to her school, community, and region. From assisting with fun Halloween events at her church to delivering Beanie Babies to Children's Hospital in Pittsburgh, Chloe has unselfishly given of her time. She developed a health curriculum centering on mental and emotional issues that she presented to the health classes at Mountain Ridge and recorded the presentation to be viewed in future classes. She organized a benefit of several bands in the spring of 2017 called Harmonies for Hope to support the nonprofit she established. All profits from that event went to the Children's Miracle Network. She also held other fundraisers to benefit CMN, visited patients at Johns Hopkins Children's Hospital, and placed wreaths at Arlington National Cemetery. Chloe has helped others through numerous activities and is truly a shining Service Star. Chloe is the daughter of Carisa Fazenbaker and plans to attend Penn State–Main Campus majoring in psychology.