Allegany County Public Schools
Great Teaching. Great Learning. Every Student. Every Day.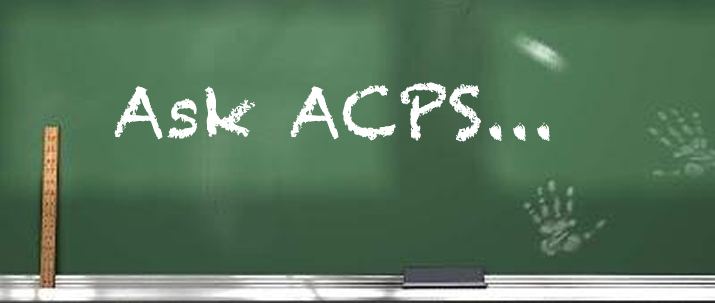 Ask ACPS
There are lots of exciting things going on in the Allegany County Public School System. We know that sometimes programs, initiatives, curriculum, and more can get complicated for parents and the community. So we'd love to take the opportunity to explain more about whatever interests you. Click here to submit suggested topics for discussion. We will periodically review your suggestions and hopefully answer your questions, either through text or video, or both! Thank you for your interest in ACPS!
Ask ACPS Responses
School Supply Lists

Posted by

Mia Cross

on

8/31/2017 10:00:00 AM

Food Allergy Policy

Posted by

Mia Cross

on

9/16/2015 11:15:00 AM

What Parents Need to Know About PARCC

Posted by

Mia Cross

on

9/16/2015 11:00:00 AM

Attendance Policy

Posted by

Mia Cross

on

9/16/2015 9:15:00 AM