Allegany County Public Schools
Great Teaching. Great Learning. Every Student. Every Day.
Early Childhood Education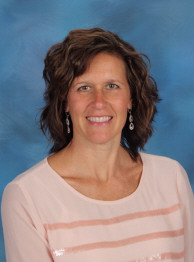 The Supervisor of Early Childhood Education provides leadership in planning, implementing, and evaluating the instructional programs for students in Prekindergarten through grade five. They also provide leadership in planning, developing, implementing, and evaluating the Early Childhood programs which includes the Judith P. Hoyer Center and the elementary reading program and serves as a resource person for administrators, faculties, School Improvement Teams, and community organizations.

Early childhood education in the Allegany County Public Schools offers universal Pre-kindergarten and Kindergarten programs. Pre-kindergarten is offered at 14 elementary schools. Pre-kindergarten classes are half day sessions. Morning and afternoon sessions are available in most locations. Eligible students may attend Head Start during the other half day at a Head Start facility.

Kindergarten classes are mandatory for all students who are five years of age on or before September 1. Kindergarten is a full day program that is offered in each elementary school.

Registration for Pre-kindergarten, Kindergarten, and First Grade for the 2020-2021 school year will be held in all elementary schools on April 2 and 3, 2020. Click HERE for more detailed information.

Early Childhood Education and School Readiness from ACETV ACPS on Vimeo.