Contact Information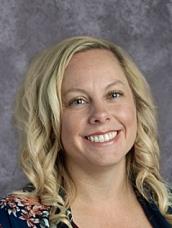 Phone: 301-463-6202
Email:
Degrees and Certifications:
Mrs.

Jennifer Ramsey

Coordinator of Acceleration and Enrichment

The Coordinator of Acceleration and Enrichment provides supportive supervision for the implementation of successful programs at all school levels K-12 including budgeting, professional development, instructional evaluation, and advanced placement opportunities.
Acceleration and Enrichment Programs
Statement of Purpose

Objectives of the Allegany County Acceleration and Enrichment Programs (AEP) are to develop and implement consistent, countywide programs of high-quality services to meet the needs of identified potentially gifted students in alignment with the standards established by the National Association for Gifted Children (NAGC) PreK-Grade 12 Gifted Programming Standards and Maryland State Department of Education (MSDE) Criteria for Excellence: Gifted and Talented Education Program Guidelines.

Allegany County will achieve these objectives through the development and implementation of the Acceleration and Enrichment Programs: Guidelines and Procedures. To ensure the realization of the maximum potential of the total student population, every effort will be made to identify and promote the talents and potential talents of students.

Mission Statement

Allegany County Public Schools will recognize and nurture exemplary talents so that advanced learners are provided with an appropriately challenging education. This education will enable students to realize their fullest potential and to become contributing citizens in society.

Belief Statements


Acceleration and Enrichment programs support the beliefs that:

there is a diversity of talents in the academics and the arts.
advanced students demonstrate a range of exemplary talents.
there is a need for a variety of educational approaches, experiences, activities, strategies, and resources.
strong partnerships between the school, family, and the community are essential elements of individual student success.