Contact Information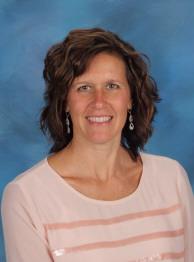 Phone: 301-759-2012
Email:
Degrees and Certifications:
Mrs.

Jacqueline Enright

Supervisor of Early Childhood Education

The Allegany County Public School system strives to provide quality early learning experiences for young children. We partner with several community and other ACPS programs to provide effective early childhood programs, as well as support for families with young children. The school system partners with the Early Childhood Advisory Council, Judy Centers, Birth to Five Department, and the Office of Head Start to ensure alignment among programs and services.

Prekindergarten is offered in every elementary school. Full-day programs are expanding, yet each school offers at least a half-day prekindergarten session. Private providers have been invited to participate in the Maryland State Prekindergarten Program through Blueprint grant funding; (See complete program list on the side tab.)

One goal of preschool education is to develop in children a sense of competence and positive feelings about learning in order to establish a base for life-long learning. The Pre-K program provides a wide range of experiences and opportunities to familiarize students with the school environment and basic knowledge of the world as a whole. Including a mix of teacher-directed activities and child-centered self-exploration assists young learners in developing awareness of themselves, their abilities, and the world around them.


Attendance in kindergarten is mandatory for all students who are five years of age on or before September 1st. Kindergarten is a full-day program offered in each elementary school.