Allegany County Public Schools
Great Teaching. Great Learning. Every Student. Every Day.
FREQUENTLY ASKED QUESTIONS
PREKINDERGARTEN PROGRAMS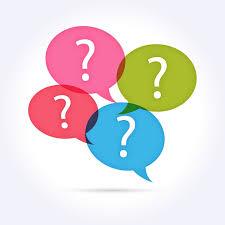 1. What is Prekindergarten?

Prekindergarten is a state and federally funded program for 4 year-old children who are from families with disadvantaged backgrounds or homeless. The overall goal of prekindergarten is to provide learning experiences to help children develop and maintain the skills, knowledge, and behaviors necessary to be successful in school. The program's goal is being achieved by providing appropriate experiences that address the needs of young children in the areas of language and literacy, mathematics, social foundations, science, social studies, fine arts, and physical well-being and motor development.

2. Who is eligible for this program?

A child admitted to the prekindergarten program in the public schools must be four years-old or older on September 1 of the school year in which the child applies for entrance. Eligibility for enrollment is extended to four-year-old children who come from families with economically disadvantaged backgrounds or who are homeless. The Bridge to Excellence in Public Schools Act requires local school systems to enroll all income eligible four-year-old children whose parents or guardians seek to enroll them.

3. How do I find out if my child is eligible?

Register your child at your neighborhood school or at your local school system's Board of Education by completing the registration packet they provide during the registration period. The local Board of Education will notify you in writing before the start of the school year if your child will be enrolled in the program.

4. Can my child still be enrolled if he/she is not eligible?

Yes. According to COMAR 13A.06.02.03B., if all vacancies have not been filled by children meeting the eligibility criteria, a local school system may enroll 4 year-old children who are not from families with economically disadvantaged backgrounds in some instances but who represent a student population that exhibits a lack of readiness in those foundational areas of skills, knowledge, and behaviors.