Beall Elementary
Home of the Tigers
WELCOME
Welcome to Beall Elementary School,

Home of the Tigers

Here at Beall, we believe in all of our students. We empower our students to succeed everyday. We foster a love for life long learning.

Together, we will prepare your child with the foundation of knowledge necessary to be prepared for their next education level. We look forward to a wonderful school year.

Misty Dotson

Principal

Please Join our PTO Facebook Page to view important dates and other announcements.
2021-2022 Welcome Back Brochure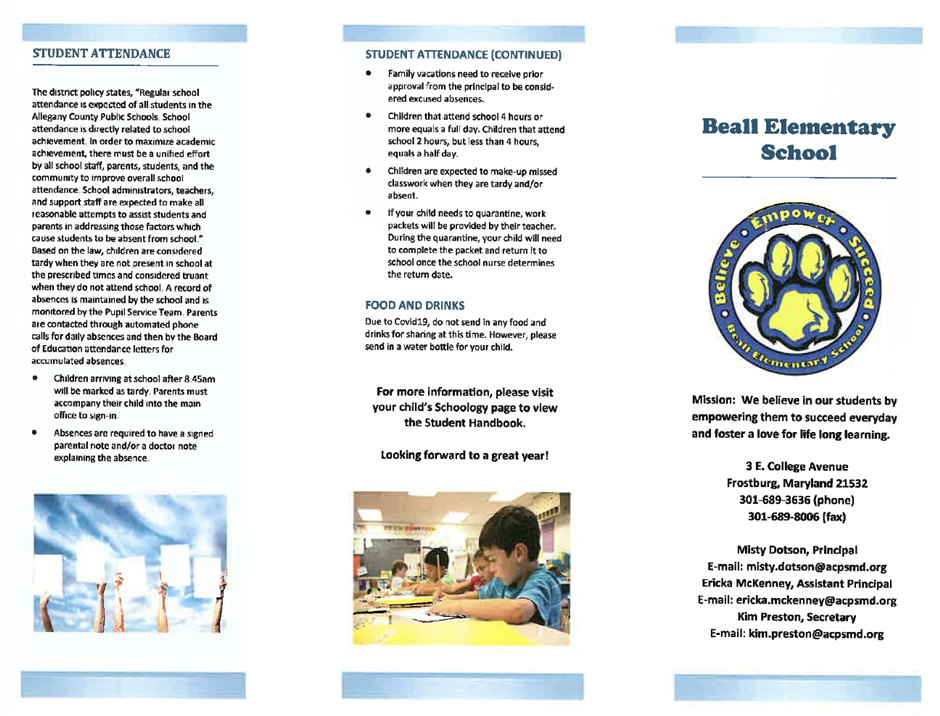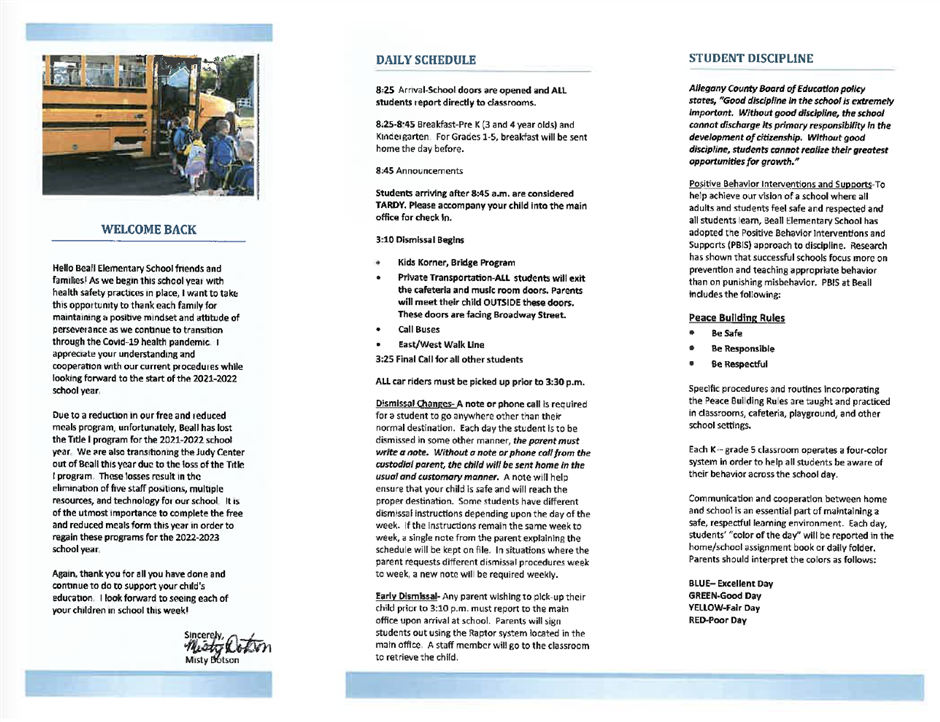 CONTACT US
3 East College Avenue

Frostburg, MD 21532

Directions

Office Telephone:
301-689-3636

School Fax:
301-689-8006

Cafeteria Manager:
301-689-1082

School Day:
8:00 a.m. to 3:00 p.m.