Return to Headlines
ACPS Hosts Guest Speaker for Staff Professional Development Events
William Martinez Brings SIGNing the Song: The Power of Belonging to Braddock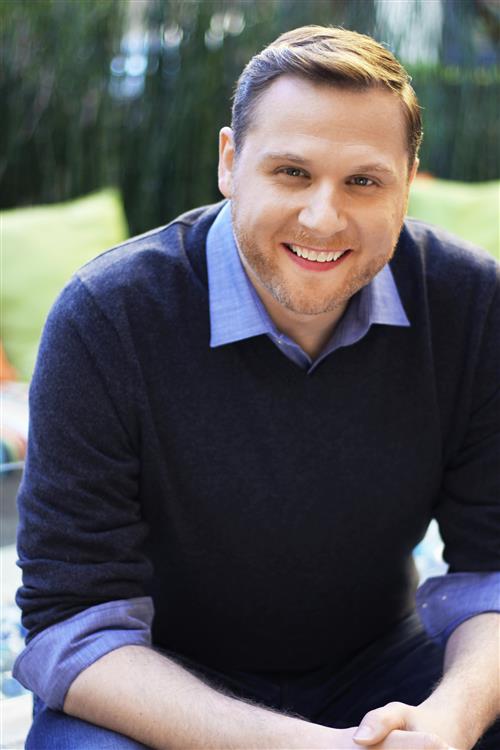 On Friday, August 19, 2022 and Monday, August 22, 2022, Allegany County Public Schools had the unique opportunity to hear from a nationally renowned educational speaker as part of professional development events held at Braddock Middle School.
A native of Denver, Colorado, William Martinez stopped in Allegany County to present and inspire teachers with his presentation, SIGNing the Song: The Power of Belonging. Martinez is an accomplished actor and singer who, for the past 20 years, has traveled around the world changing the lives of teachers.
He has appeared in television, film, commercials, voice-overs, and musical theatre productions, and he has won two Telly Awards, two AVA Digital Awards, (including the coveted Platinum On-Camera Motivational/Inspirational Talent Award) and, in 2018, a Broadway World award! However, none of that would have happened if it wasn't for one teacher.
William shares that transformational moment in the keynote he created for the teaching profession. In addition to inspiring educators nationwide, he finds time to work with inner city schools, bringing music and theatre to schools without arts programs.
Written, created, composed, and performed by William, SIGNing the Song: The Power of Belonging combines American Sign Language (ASL) and the performing arts in a beautiful and inspirational story of growing up in a deaf household, developing a love for music, and most importantly, conveying the impact that ONE teacher made in his life. In addition to his keynote, William presented two sessions highlighting the use of ASL as a tool for classroom management and strategies for effective collaboration between teachers, departments, and the community.
William's keynote lasted 75 minutes, but will resonate a lifetime as he reminded teachers of their privilege and responsibility to identify as a teacher. Dr. Wendy Main, ACPS Secondary Supervisor of Special Education, "Helping William connect to the teachers and staff of Allegany County Schools was a distinct pleasure. Through William, we are reminded of the power of kindness and acceptance of all children regardless of their circumstances." According to several other ACPS educators in attendance, "He was amazing!", and "Google this man and be inspired by him!" And in William's own words, "Every student deserves a chance".
William presented SIGNing the Song: The Power of Belonging at Allegany College of Maryland on Thursday, August 18, 2022, as part of their welcome back to campus activities. Dr. Bill Rocks, Dean of Career Education, stated "William's presentation was so inspirational and uplifting for our entire faculty. William reminded us that the power of belonging breeds success, no matter the age of the student".
The ACPS is looking at additional opportunities to host William Martinez and spread his message of belonging, community, and kindness. For more information, visit his website at https://www.william-martinez.com/.
Published 8/24/22