Return to Headlines
Superintendent of Schools Announces Principal Appointment
Shannon Green to Serve as West Side Principal for 2018-2019 School Year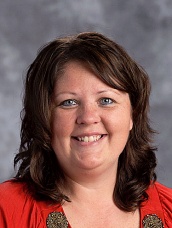 Dr. David Cox, Superintendent of Schools, announced today the appointment of Mrs. Shannon Green as the new principal at West Side Elementary School for the 2018-2019 school year. Mrs. Green assumes the position left vacant when Dr. Molly Stewart moved to Braddock Middle School earlier this year.
According to Dr. Cox, "I am confident Mrs. Green will continue to provide strong leadership for the school and serve in the position well.
Shannon earned both her Bachelor's Degree in Elementary Education and her Master's Degree in Administration and Supervision from Frostburg State University. She has been a fifth grade teacher, a Title I resource teacher, an elementary math instructional specialist, and an adminstrative assistant during her tenure in ACPS. Mrs. Green most recently held the position of Assistant Princpal at Cresaptown Elementary School.
"I am honored, excited, and inspired to begin this new role and look forward to creating a positive partnership with the students, parents, staff, and the entire West Side Elementary School community," said Mrs. Green. "Together, I know we can continue to build upon the legacy of excellence that has been established at West Side and will create everlasting learning experiences for students while doing so."
She went on to say, "I would also like to thank all of the administrators, colleagues, students, and parents that I've had the pleasure of working with throughout my experiences, most recently at Cresaptown Elementary, for helping me to continuously learn and grow in this profession as I carry that with me to this new position."


Published 6/27/18