Return to Headlines
Mount Savage School Groups Collaborate on New Projects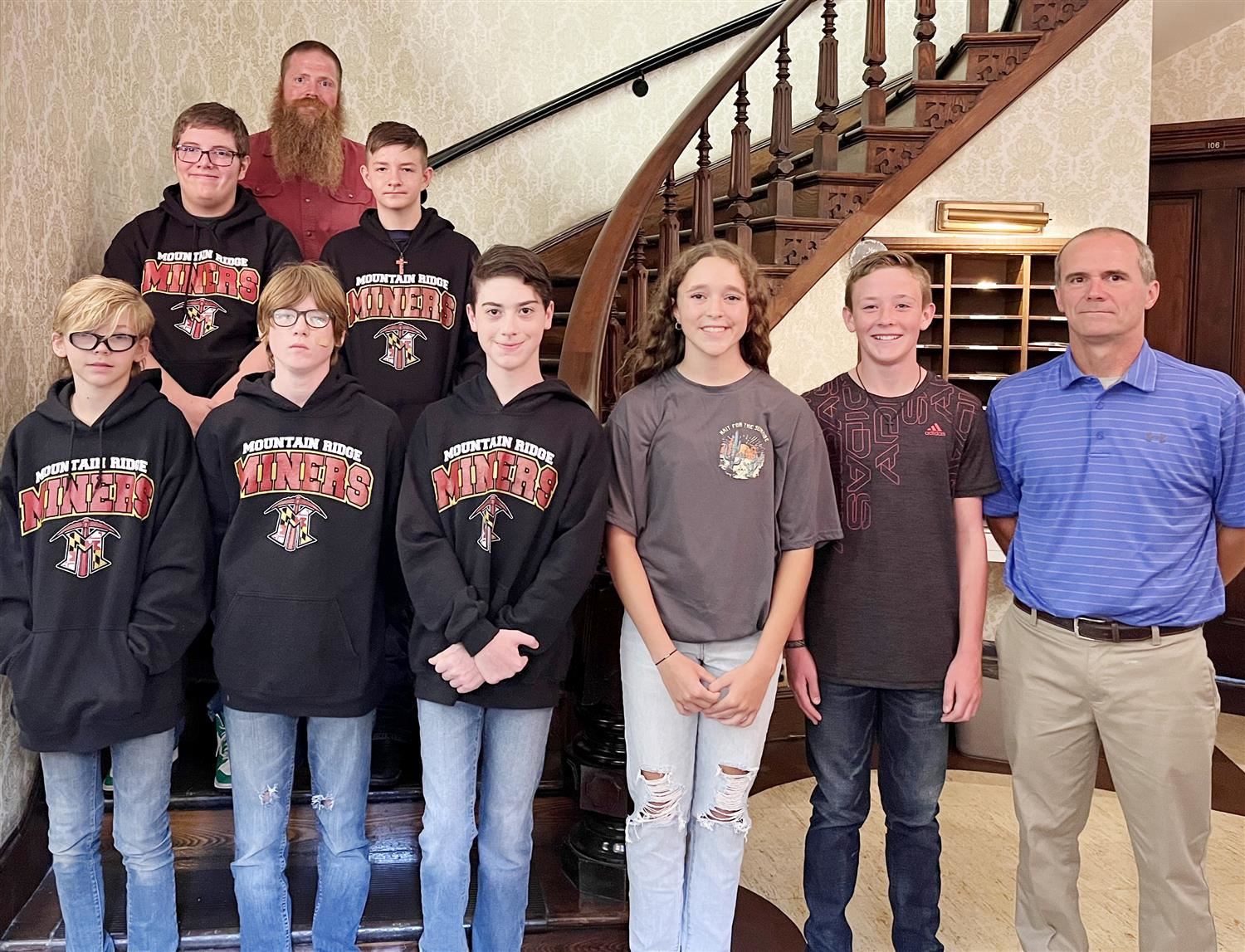 Pictured: Front Row, left to right: Alex Laisure-Murphy, Corey Sturtz, Elijah Huff, Ag students, Abby Malone, Chase Dewitt, Mr. Matt Kline
Back Row, left to right: Dacota Fazanbaker, Mr. Jason Neighly, and Colton Whetsone
Teachers Mr. Matt Kline and Mr. Jason Neighly from Mount Savage School pioneered a collaboration of the Mount Savage Crew and the Mount Savage Agricultural Program. Both programs formed during the 2021-2022 school year, with the mission of providing students with hands-on learning experiences relating to farming and agriculture. The Agricultural students have designed, planted, and reaped vegetables from their first garden. Through this garden, they were able to make salsa and provide vegetables for the community. The Mount Savage Crew, composed of students who have expressed an interest in carpentry, design, and construction, assisted the Agricultural students by designing and building a shed to house the gardening materials.
As the program developed, a school-wide interest to house chickens, hatch eggs, and make honey formed. The Agricultural students worked with the elementary staff to hatch 350 eggs. The Mount Savage Crew designed and constructed a chicken coop, which currently houses over 20 chickens.
"Mr. Neighly and the Savage Crew did a great job of building the chicken coop," says teacher, Mr. Matt Kline. "The Ag Club currently has 24 chickens in the coop and they are doing great. Mr. Neighly and his students were very patient with us, as we requested different things to be added to the coop."
The first eggs were just collected.
The students have also made five gallons of honey.
Mount Savage School students and teachers plan to continue to develop these programs. The students are continuing to work in the garden and care for the chickens. The groups plan to add a solar powered system to run the lights and a heater to keep the water from freezing this winter.
Classrooms are able to take part in eating fresh vegetables from the garden, and the kindergarten class is going to use cucumbers to make face masks in their upcoming "Taking Care of your Skin" lesson.
"Our students are being given a chance to learn a variety of things," says Superintendent Jeff Blank. "These are the types of partnerships and learning opportunities we want to see grow in Allegany County."